Choosing to sell a home is a big decision. It does not matter if it is your first time or not. Selling a home can be stressful and lead to one thinking of uncertainties. One way of helping you minimize these feelings is to prepare well. Having a home selling lawyer in Edmonton may also provide you the proper assistance.
Things To Know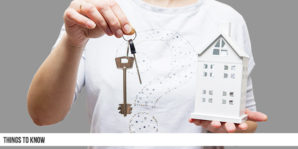 When selling your home, it is necessary to ensure that you pay attention to every detail. You will have to make sure the property attracts potential clients. You also have to avoid creating mistakes that can make your home unappealing.
You have to disassociate yourself from the property. Once you have decided to put your property for sale, you have to be ready to let go of any attachment. It will be a business transaction and nothing else. Keep in mind that it will no longer be your home. You should also declutter and remove personal items. Potential buyers should be able to envision themselves living in the place.
You may need to make changes. Fix any broken doors, windows, locks, or drawers. Replace burned-out light bulbs and outdated or broken appliances. Consider staging the space to make it stand out. Home staging provides many benefits and will help make good impressions. Check out our article on How Staging Affects Successful Home Sales.
You have to research. One mistake of many home sellers is the pricing. There are a lot of factors that will determine the price of your property. Check your financial needs, factor in renovations or upgrades, and carry out a comparative market analysis. You may also check out the market trends and data. Most buyers may have done their research already, so they may have historical data and an idea of how much your property may cost.
Prepare all documents. As you make your home ready to be put up on sale, you should also be prepared to answer inquiries about it and be able to present necessary documents. Go over all of the property's paperwork. Make sure documents are complete and readily available. One important document you may need is a Real Property Report [link to one of my posts on Real Property Reports.]
Hire a professional to help you with the process. You will need a real estate lawyer to assist you through the whole process. Consulting a home selling lawyer in Edmonton may also help answer any questions you have about your real estate contract.
Finding the Right One
A real estate lawyer will not only provide you with advice and answer your questions, but he or she will also ensure that the property title/ownership is properly transferred to you. If you have a realtor, the lawyer will work with them to make the process as efficient for you as possible. They will be there to protect your interests from the preparation of the document that will transfer the title to the buyer to the possession day.