Purchasing a home may be one of the most significant investments a person can make. Most people have it listed in their life goals and dreams. If you are planning on buying your first home in Edmonton, you should keep in mind that it requires more than putting up an offer. It comes with a lot of considerations.
The Signs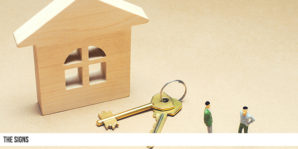 Being a homeowner comes with responsibilities. Make sure you can handle them. You will also have to undergo a legal procedure to ensure everything is in proper order. If you find the process a bit overwhelming, you can look for an affordable real estate lawyer in Edmonton to help you.
Having the desire to own a house is not enough. You should have enough savings to pay for the down payment. Be aware of how much you can afford.
According to the Real Estate Council Alberta (RECA), the amount for down payments is typically at least 5% of the purchase price. However, some lenders also offer mortgage options to help buyers with the down payment.
You have a good credit score.
Lenders use credit scores to assess the amount of risk that they will face if they extend credit to a home buyer. Generally, people with a low credit score are less likely to get loan approval. Before you decide to buy a home, check your credit rating.
If you have a good credit score, you can proceed to check out mortgages. Clarify with the lender what type of mortgage will apply to you. See this article on the types of mortgages in Alberta to have a better understanding of how they work.
You should also make sure that you can afford to pay for the mortgage. It would be best if you have a stable source of income. When you buy a house, you should also think about future expenses.
Working with a mortgage broker can help you find a mortgage solution. Try contacting: http://phdmortgages.com/ for a pre-approval or to answer your mortgage questions.
You are ready to pay for the closing cost.
Finalizing your purchase may require you to pay for closing costs. The amount will depend on various factors. Possible inclusions to this expense are adjustment costs, property insurance, appraisal fee, home inspection fee, and legal fees.
You will not move anytime soon.
Make sure you are ready to settle down in Edmonton and not planning on moving somewhere else. Renting can be exhausting for individuals. However, when you buy a house, you have to be sure that you are in it for a long time.
Get Help
If you think you are ready to purchase your first home in Edmonton, then you should prepare yourself for the process. To make it easier for you, you can hire the services of an affordable real estate lawyer in Edmonton. This way, you can make sure that you go through all legal requirements properly.