A lot of people buy condominium units in Edmonton because it makes life easier and more convenient for them. However, purchasing one is not that different from buying a home. You will need to ensure that you are getting what you are paying for.
Who You Need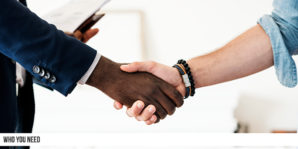 One way of doing this is by hiring condominium lawyers in Edmonton. This way, you have someone to review and make sure that your rights are protected and that the transaction follows Alberta law. They can also help understand various information for owning or renting a home.
Another person you will need is a qualified home inspector to examine the unit for you. Information about the condominium is not limited to the paperwork. You can discover a lot through an inspection. It can help you look for things that you may have otherwise overlooked. The inspector also knows what signs to watch out for and which parts of the property to check.
Hiring A Home Inspector
The home inspector will evaluate the property you are interested in purchasing. Thus, it is necessary to choose someone who is reliable and has relevant experience.
Experience and Certification
To be sure about the credentials of the person you will hire, you can check the years of experience and ask for proof of certification and licenses. The best choice will be someone with complete documents, has proper training, and does the job full-time at a credible organization or company.
If you have no idea where to look for, you can ask your friends, relatives, or agent for recommendations. This way, you can also verify the service they provide from people who have previously worked with them.
You can ask the inspector to show copies of reports they have done before. Doing this will help you have an idea of the extent of their service and abilities.
One good thing about technology is it provides easy access to information. Check for reviews online from previous clients. Their personal experience can help you decide.
Having a home inspector is an important part of a condominium purchase. But when it comes to the legalities, what you may need are condominium lawyers in Edmonton. An experienced lawyer can provide proper assistance in completing your home purchase.