Every seller's goal is to sell their product fast while getting the set profit, or more if possible. The same applies when one is selling a home. However, it is not easy to achieve. One should have careful planning and preparation. While you can rely on real estate lawyers in Edmonton to help you, you should also do your part.
Preparing The House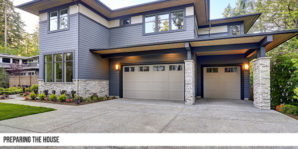 You do not have to do a lot when it comes to the property itself. All you need to do is make it as presentable and inviting as possible.
Depersonalize it by removing all photographs and heirlooms.
Clean all parts and declutter.
Organize all spaces, including storage cabinets.
Make all repairs and ensure that everything is in good condition.
Eliminate anything that produces bad odors like a litter box. You can also spray air freshener.
You can also give the home a makeover by applying a fresh coat of paint.
Consider home staging to make the place look more spacious and give prospective buyers a chance to imagine themselves living in it.
Preparing For The Process
The selling process is not easy. You have to interact with various people and take care of many documents.
Determine the value of your home. For an accurate and personalized estimate, ask for a comprehensive Comparative Market Analysis (CMA).
Prepare all documents and materials that are related to the property. These documents may include an updated survey of the real estate, home warranty documents, receipts on repairs and renovations, rental and lease agreements, and even spare sets of keys.
Sign all listing documents.
Put your home up for sale.
The process one needs to go through may seem simple. However, one might find it overwhelming once you have to do it. For a smoother transaction, you can hire real estate lawyers in Edmonton. An experienced Realtor can also make all the difference! See https://myedmontonlawyer.com/support-partners/
You might be asking how a real estate lawyer can help you. The answer is simple. Selling a house involves legal transactions. Thus, you may need legal assistance as you go through the steps.
The lawyer can take care of the paperwork for you. They can also receive your buyer's payment of the purchase price and disburse the sale proceeds. A real estate lawyer will protect your rights while ensuring that you comply with all the legal requirements the province of Alberta has set. See the following to better understand the role of a real estate lawyer in property sale transactions.