Many people include purchasing a home in their priorities. However, it is not an easy process. It can even be exhausting. That is why some people decide on getting a property sale lawyer in Edmonton to assist them with the purchase. This way, they can ensure that everything goes through the legal process.
Aside from the legal transactions, there is one thing that a buyer also needs to focus on – home inspection. The results of a home inspection can easily change the course of your transaction. That is why hiring a qualified home inspector is crucial. You would not want to buy a house and find out about problems when it is already too late.
Role of Home Inspectors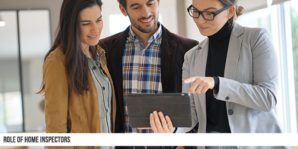 These people inspect the residential property you are interested in and provide a report on their findings. The idea is for you to use that report as a basis for your decision. Through them, you will find out about issues that may affect the purchase price of the property.
Red Flags
Home inspectors will check every nook and cranny. While some issues are minor that one can resolve, some problems can lead to additional expenses.
You would not want to live in a place infested with rodents or bugs. Not only are they eating the property, but they can also cause significant damage to the infrastructure. To ensure that what you are getting what you pay for, make sure that the home inspector is also qualified or licensed to do both a structural and pest inspection.
Having molds crawling in spaces can indicate a bigger problem, such as water damage or leak. If unaddressed, it can worsen through time and become a health hazard.
Make sure the home's electrical system is up-to-date and is not past its prime. Having hazardous electrical wiring can put the property at risk of fire. It is like a ticking bomb that is waiting to attack the homeowner.
The foundation of a home is one of the vital parts. A minor crack can cause trouble after some time. Check the report of the home inspector for signs of structural weakness.
Having water stains can point to a different problem. Your home inspector should examine water stains that can come from active leaks from worn roofing or drainage issues.
A home inspection can affect a transaction. That is why you should ensure that the inspector properly examines the property. You may need the assistance of a property sale lawyer in Edmonton to guide you during your purchasing process and protect your rights as a buyer. See this article to understand how a real estate lawyer can further help you when you buy a home.