Being a homeowner is a goal of many Edmonton residents. It is an exciting milestone. However, it involves considerations and careful thought.
Things To Do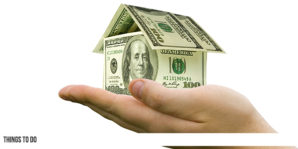 The first thing you should do is prepare yourself financially and emotionally. Make sure that you are ready to settle down. At the same time, you should also have the capacity to finance your purchase. You should also be aware of the real estate law in Edmonton.
Here are a few more tips to think about before finalizing your purchase:
Make sure you can pay for the down payment and have a stable source of income for the mortgage.
Get a pre-approved loan. Weigh your interest rate mortgage options.
Be aware of possible closing costs.
Research the neighborhood.
Consider the type of home that suits your needs and lifestyle.
A Lawyer's Help
A property lawyer can help you understand the process and ensure that you comply with all legal requirements. The lawyer will also provide you with legal assistance as you go through the purchasing process.
As a first-time homebuyer, you may have never interacted with a real estate lawyer before. So, here is some information you need to know when you buy a house in Edmonton:
Speak to a property lawyer when making your offer if you have any questions about the purchase and sale agreement. Your lawyer will communicate with your realtor and mortgage broker.
The property lawyer will prepare your paperwork and ensure they follow legal standards.
Your lawyer wiill process the mortgage financing and payment of purchase price to the seller.
The lawyer will coordinate the closing date.
Your property lawyer has your best interest in mind.
First-time homebuyers can benefit from a lawyer to deal with the real estate law in Edmonton. To further understand how a property lawyer works, see this article.