If you're looking to buy a home in Edmonton you may be a local taking a big step or someone from out of town settling down in a new city. One thing buyers have in common, however, is a need for proper real estate guidance.
Hiring a real estate lawyer in Edmonton is one of the best ways to ensure a smooth, successful purchase. A lawyer has the knowledge and experience in property law to guide you through the process. But picking a good real estate lawyer means asking the right questions. Here are some of the questions you should be asking any real estate lawyer you're thinking of working with.
How Much Will It Cost?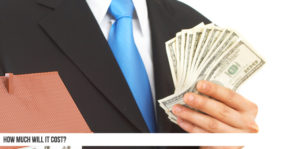 A lawyer should be upfront about the fees and provide an accurate estimate of how much you can expect to pay. While some lawyers will bundle everything into a fixed cost, others may charge a fee plus their out of pocket expenses.
In either case, full disclosure about estimated fees should be provided when you ask. As with any critical business decision, you can't be expected to make a strategic choice without gathering reliable information first. A potential lawyer should be willing to provide that.
How Many Meetings Will Be Required?
Under typical real estate circumstances, you should not be talking to or meeting with a real estate lawyer frequently. The average real estate deal often requires only 1 in person meeting.
Always ask about meetings, and make sure your schedule is open during business hours to accommodate the necessary meeting to sign the real estate documents.
Do I Need Title Insurance?
A real estate lawyer in Edmonton is a good source of advice regarding whether you need it. Title insurance is an extra bit of financial protection that can save a real estate buyer from unexpected complications.
Title insurance can also protect a buyer from a fraud attempt. On the other end, it can protect a buyer from unexpected developments, such as survey errors about the property, pre-existing liens like unpaid utilities, or even violations of municipal by-laws they may not be aware of.
If you're ready to talk to a real estate lawyer, we can help. Contact us today so we can help guide you through the closing process.