The property market outlook in Edmonton is now far less certain than at the beginning of the year, but that doesn't mean things are hopeless. Some people are still planning to buy properties this year, and others are looking to sell. If you're trying to sell to the buyers still out there, make sure to avoid these five mistakes.
Don't Ignore Aesthetics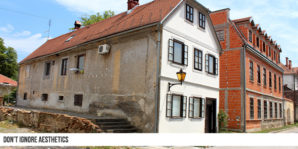 First impressions are everything in real estate. While some may argue that paying for staging to make your house more presentable is unnecessary, good presentation is invaluable. Clean up your home and minimize clutter. You can either pay professionals to stage your home or handle the task yourself.
Repair The Essentials
Fix your roof, replace old drainage pipes if they're breaking down, and if you have problems with your foundation, get it fixed. These are expenses home buyers don't want to take on themselves. If they see these problems in your home, they'll quickly move on to a lower-maintenance option.
Figure Out Your Sales Costs
Selling a home will cost you money, especially if you're in a hurry. For example, if your plan is to move out and buy another home once you have a sale, you need to figure out your budget for temporary rental accommodation. Factor in the commission of a real estate agent, the fees for a home selling lawyer in Edmonton, and perhaps storage for excess furniture, depending on your plans.
Be Aware Of The Market
You may have heard stories from friends about homes for sale and bidding wars that result in homes being sold for 50% or even 100% more than the asking price. While they may have been true at different times and places such as Toronto, things have changed now, especially here in Edmonton. Price your house accordingly and be realistic about current market conditions.
Don't Ignore Professional Expertise
If you're selling property, get the help of a team of professionals like a realtor and a home selling lawyer in Edmonton. Working with an experienced team will help you sell your home quicker for the best price. It could even save you costly mistakes. Most of all a good team on your side will help you focus on your family and your move.