Buying a home for yourself can be an exciting adventure. However, it requires proper planning and preparation. One of the things that you will need to think about is securing a mortgage.
What It Is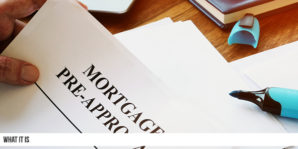 Mortgage refers to a loan that a homebuyer gets from a financial institution or organization. Using it aims to help the borrower purchase the house. It includes an agreement on the amount, interest, and payment. The mortgage puts the property as collateral for the loan that the financial institution or organization lends.
What To Prepare
There are many things involved in getting a mortgage in Alberta. It requires one to prepare various things and do some tasks.
Prepare the paperwork. Gather all relevant information that can help with your mortgage approval. Consult a mortgage broker to find out what documents you need to prepare. It may include proofs of income and assets. You can often submit mortgage approval applications online. For example, visit Dominion Lending. To make sure that you have the necessary documents and have completed the paperwork properly, you can also consult a mortgage lawyer in Edmonton.
Check your credit report. Lenders will check your credit score first. Thus, it will be best for you to be aware of it beforehand. Keep regular tabs on your report. This way, you will not encounter any surprises and will have an idea if the institution will approve your mortgage or not. Make sure the credit report is accurate and that you have a good credit score. If there are accounts that are not yours, investigate the matter to prevent yourself from falling victim to errors and mistakes.
Research information. Like in anything you do, you would not want to face this challenge without any knowledge to back you up. Purchasing a house is a financial commitment that will greatly affect your life. Make sure that you are ready for it by researching possible loans, rates, and brokers in the area.
Set a limit. Be realistic about your financial capability. Do not get something that you will not be able to finance. Set a budget and stick to it. You may also set a goal as to how much you can afford for your monthly payment.
It will also be best to start searching for a property when you know you have enough savings. Most lenders offer more options to individuals who can afford a larger down payment. Doing this will also lessen the amount you will need to pay for monthly.
Consulting with a mortgage lawyer in Edmonton can help you prepare and answer questions about your mortgage approval. A real estate lawyer will then work with your mortgage lender to prepare the necessary mortgage documents for your new home purchase.