Selling a home requires a lot of effort. Putting up that for sale sign may not be enough to ensure a transaction. For legal requirements, you may need a home selling lawyer in Edmonton. As for attracting buyers, that will depend on how you present your property.
Home Staging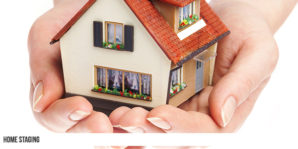 When selling a home, you need to make sure that your property will stand out among competitors. Taking an extra step to make a good impression can go a long way. One popular way to increase the selling price of a home and decrease the selling time is home staging.
Contrary to what many people think, home staging is not all about decorating. Yes, it is about arranging furniture, adding details, and improving the landscaping to showcase the beauty of one's property. But, it is more on depersonalizing your home to make prospective buyers imagine living in it themselves.
Benefits For Sellers
Some people think home staging is an unnecessary expense. However, it comes with many benefits that will pay off the investment you have made.
People say that first impressions last. The same is true for home buyers. When they are looking for a property, they look at various homes and weigh their options. Home staging will help your home get the attention of buyers.
Improper use of space can make your home look and feel small. But proper home staging can make a smaller space look bigger. It will provide buyers an idea of how they can maximize every square footage. A strange layout can also be a turnoff. But if you show buyers the possibilities on how to create a flow, they may change their minds.
A home that has good staging can invite multiple buyers. Thus, bidding wars are a possibility. Some buyers will be willing to give you higher offers. You may also be able to sell your property faster than intended.
Staging plays a vital role in selling a home. Once you have attracted buyers, you may want to consider hiring the services of a home selling lawyer in Edmonton to help you with the selling process.