Real estate transactions can be exciting. However, it can also be overwhelming once you get started on the process. Whether it is your first time buying a home or not, it is necessary to be ready to face the challenges in each step.
A lot of times, people who buy a home in Edmonton contemplate if they should hire a lawyer or not. Some think it may just lead to unnecessary expenditure. But, you should understand that purchasing a home can be a complicated process. That is why it is necessary to know when you should employ the services of a real estate lawyer.
What is a real estate lawyer?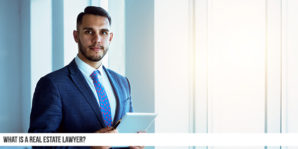 This type of lawyer is someone who focuses on rules, regulations, and laws that has something to do with real estate transactions. He or she is someone who can help clients understand contracts, legal documents, and the process.
When does a buyer need a lawyer?
Having a lawyer can protect one's rights while ensuring that the purchase of a property goes smoothly and right on schedule. A lawyer can help the buyer analyze the paperwork, which may include the Purchase and Sale Agreement, property deed, property title, and bank documents. This way, the buyer will be able to fix problems before they get bound by the legal obligations that come with the signing of the agreement.
An experienced legal professional may have immediate access to databases. Buyers may need the latest information regarding land titles and property taxes. With the help of a lawyer, one can easily find out if there are serious issues about the real estate.
There are instances of existing claims against a property that will be under the liability of the owner. However, some are still able to sell the property despite the circumstances. Without a lawyer, a buyer might not be able to find out about an easement, legal disputes, existing lease, or mortgage that are related to the property. An Edmonton lawyer can negotiate to make sure the financial liability will not be yours.
If you are getting a mortgage, you will need a lawyer. Most lenders would ask individuals to hire a lawyer to prepare the paperwork for them. See our page on Mortgages 101 to better understand how this works.
Buying a home may be one of the biggest investments of a person. Thus, one should make sure that what they get is worth the cost. You may find that a knowledgeable legal professional can be your best ally.