When purchasing a home, a buyer has a lot of options. One of these is a condominium. There are many reasons why some people choose to purchase condominiums over traditional homes.
Why Choose Condominiums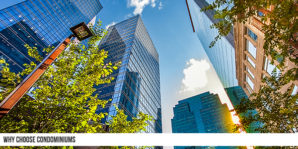 Condominiums offer advantages that traditional homes do not have. Since these types of homes are in urban areas, they offer convenience. They are usually within walking distance to shops, restaurants, and offices.
Most of them also have amenities, such as fitness centers and pools. Condominiums have become an attractive option for people who have busy lives. They also support a low-maintenance lifestyle.
Personally, I live in a condominium and I love the convenience.
The Buying Process
Despite the differences, purchasing a traditional home and a condominium both require one to undergo a process.
Choose the right condominium. Not all condominiums are the same. In Edmonton, there are two types of ownership of a condominium unit. You can choose the conventional condominium, which is the common form located within a building. You can also have a bare land condominium unit, which is a plot of land that can either be developed or not. Some condominiums are apartment style – low rise or high rise. Some are townhouses. An experienced realtor will help you find the right condominium for you.
Collect and review relevant documents. Various documents and paperwork are involved in a condominium purchase and need to be reviewed prior to finalizing your purchase. These documents include the condominium bylaws, the reserve fund study, and board meeting minutes. While a condominium lawyer in Edmonton can answer general questions about these documents it is best to hire a condominium document review service who has the know-how and experience to provide you with an opinion
Understand the payments and fees. Be sure to understand that when you live in a condominium there are monthly condominium fees payable. Some fees include the cost of utilities some do not. You must also be aware that at any time the condominium corporation may make a call for cash which is called a special assessment if they need money to complete a specific project. It is important to always be financially ready.
Understand that special rules apply to condominiums. Alberta has a Condominium Property Act that addresses the responsibilities as well as the rights of a unit owner and the condominium corporation. To help you get through everything properly and understand the local regulations, you can look for condominium lawyers in Edmonton.
Consulting a real estate lawyer can help you in completing your purchase. A property lawyer can handle the paperwork for you. He or she will also be able to protect your interest, so you will get what is right for you.