Property transactions can be overwhelming and complicated. You will need to employ the services of an Edmonton real estate lawyer to help them deal with the process. However, some individuals may find it hard to find the right one. Clients sometimes feel intimidated and think twice before reaching out to a legal professional. It is essential to know what to expect.
Education and Information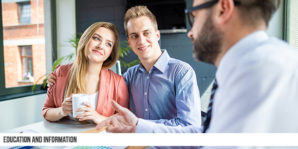 The first thing a lawyer should do is educate clients about the process. It may be hard for some people to understand legal jargon. One can ask for further explanations. You can discuss your expectations with your lawyer. Some real estate lawyers allow clients to have free consultations or meetings. Use this as an opportunity to understand your situation better. You can expect your lawyer to inform you about the following:
Should you go through a mortgage broker or a bank to fund your purchase?
How does the deposit work once you make an offer?
Is a Real Property Report (RPR) necessary?
How much does the transaction cost?
What steps should one take to finalize the deal?
The Meeting
Once you have committed to a purchase or sale, you can set up a meeting with your lawyer. The realtor will send the conveyancing instructions to your lawyer's office, which will prepare the land titles documents. They will also receive the mortgage documents. You can ask your lawyer to keep you on the loop and update you on all steps of the transaction.
When the lawyer receives the mortgage instructions, you will be contacted again to set up a meeting. Some lawyers may send information via phone or email. You will also be required to meet with your lawyer once in person.
During your meeting, you and your lawyer will review the documents so you can close the transaction. Review all calculations and documents. The lawyer will also keep in touch until the possession date.
These are some of the things one can expect when dealing with an Edmonton real estate lawyer. Do not hesitate to ask questions. Remember, your lawyer is your partner.